Get to know our machinery high range Egg Graders up to 158,000 E/H
EFFICIENT, STRONG AND RELIABLE.
Learn all about our FP One and GP One automatic egg packers.
SIMPLE DESIGN USING TECHNOLOGY.
KNOW MORE ABOUT US. VIDEOS, BROCHURES AND DRAWINGS
Complementary and support material of our machinery.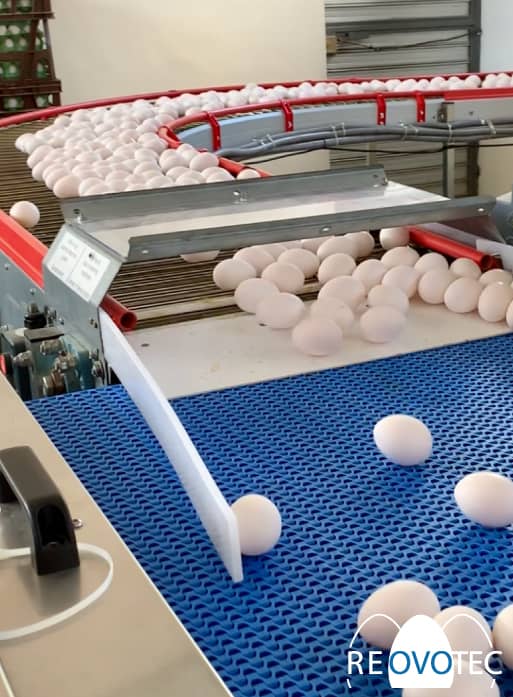 We are one of the leaders in the egg industry. We specialize in supplying, designing, and servicing our customers using the most advanced technology available in the shell egg market. Our areas of expertise are grading, packaging, washing, and printing eggs.
Our machines are designed to operate in the harsh environment of a farm egg room or a grading plant.
We employ specialized personnel with decades of experience in the egg Industry. For this reason, all our machinery, new or used, includes a one-year warranty.
WHO WE ARE
Reovotec
We have more than 30 years in the egg industry. We specialize in supplying, designing, and servicing our clients using state of the art technology available in the egg Industry.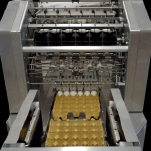 Egg Graders
We efficiently classify by weight and quality up to 158,000 E/H utilizing the latest technology available. Learn about the different models, options and capabilities of our egg graders and egg grading systems.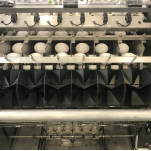 Egg Packers
Get to know our Automatic Packers, Farm packers and Packing Systems that will pack up to 72,000 Eggs per hour. Our packer heads use a three-step mechanism to release the eggs points down very softly in the pack. Our packaging denesters work with most of the egg packages presentations in the market.
Our philosophy has always been using the latest technology to simplify the operation, maintenance, and lower the costs for the egg producer.
Call Us
Sales: Ph. +1 954-646-7480 (USA)
Service: Ph. +52 33-3156-4238 (México)
Locations
Factory Address: Circuito San Eduardo 399 – Bodegas San Juan de Ocotan, Int 110 – Zapopan, Jalisco, 45019 – México.
USA Office: 2950 Glades Circle, Suite 20, Weston, FL 33327, USA